Are you looking for a solution that meets all your requirements? Do you need an unusual shape display with unique housing or innovative kinetic interaction systems? Thanks to our twenty years of experience, we are able to develop many dedicated technologies, applications and solutions in the field of audiovisual systems such as multimedia museum exhibitions, voting systems, sound and lighting systems or systems dedicated to conference rooms. SCEO® products are individually adapted to each project.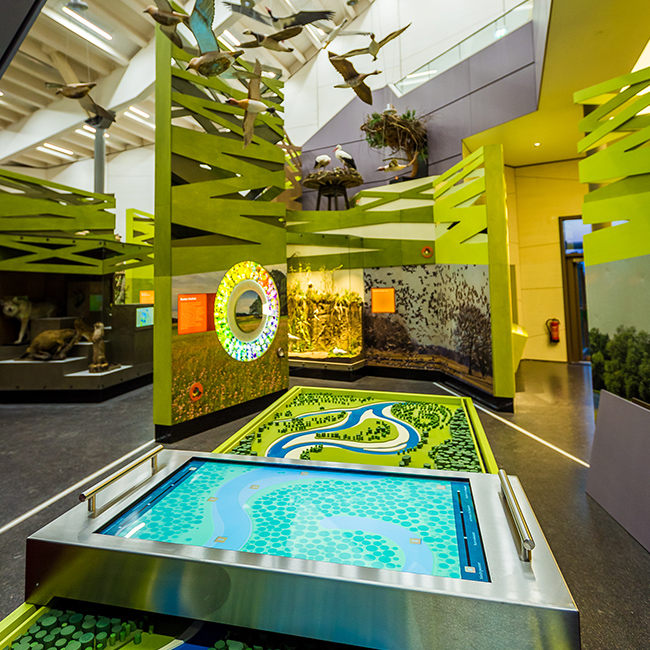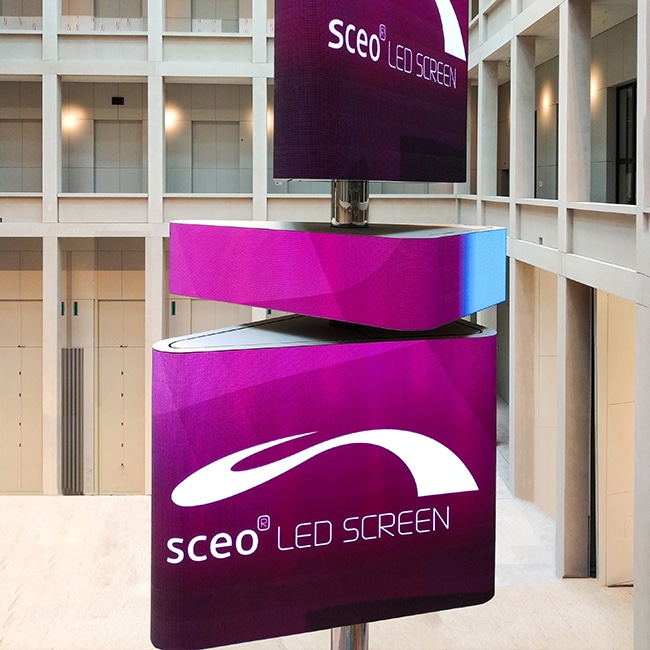 Unique forms of SCEO® LEDSCREENS
We are one of the leading suppliers of LED screens, so to meet all the expectations of our customers we produce displays with any radius of curvature, which allows the construction of screens with irregular shapes such as cylinder, cone or other solids. If you are looking for a unique product, our proprietary SCEO® LEDSCREENS will be a great choice. One of our innovative solutions are screens made of soft, flexible, modular LED cabinets. Such a solution is also an innovative form of advertising that can be displayed during a sporting or cultural event. The structures of SCEO® LEDSCREENS are made of very durable, precisely laser-cut aluminium or steel elements.
The solutions we use give you the possibility to modify practically every parameter of the cabinet, both the physical parameters, such as weight, material it is made of, shape, physical depth, which allows for flexible construction of screens in irregular shapes, such as circles or triangles, as well as the current parameters. Thanks to this possibility, we can adjust the brightness of the screen, power consumption and optimise the parameters of the displayed image, i.e. resolution, colour depth, colour palette, HDR, contrast or colour temperature.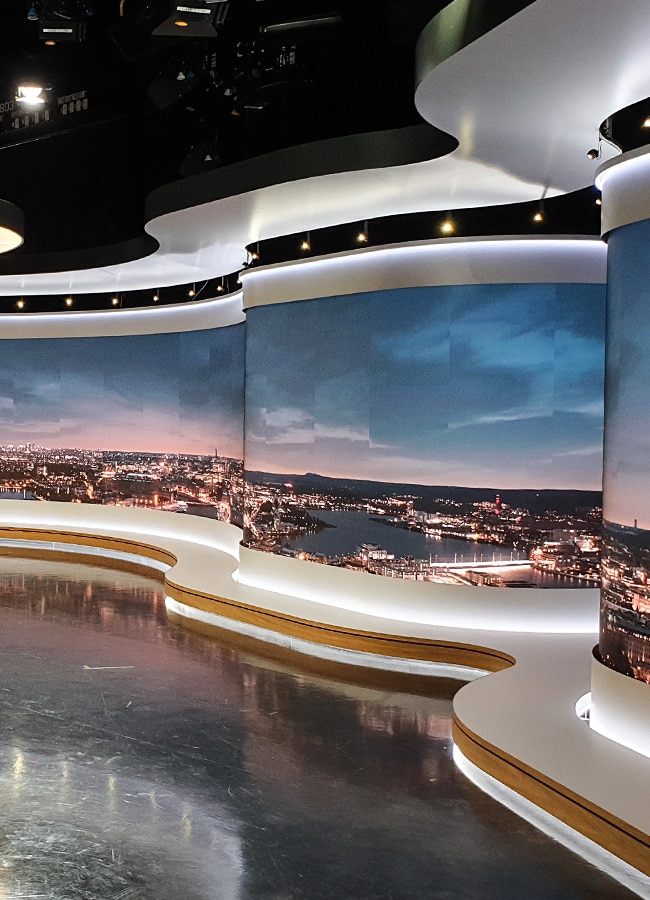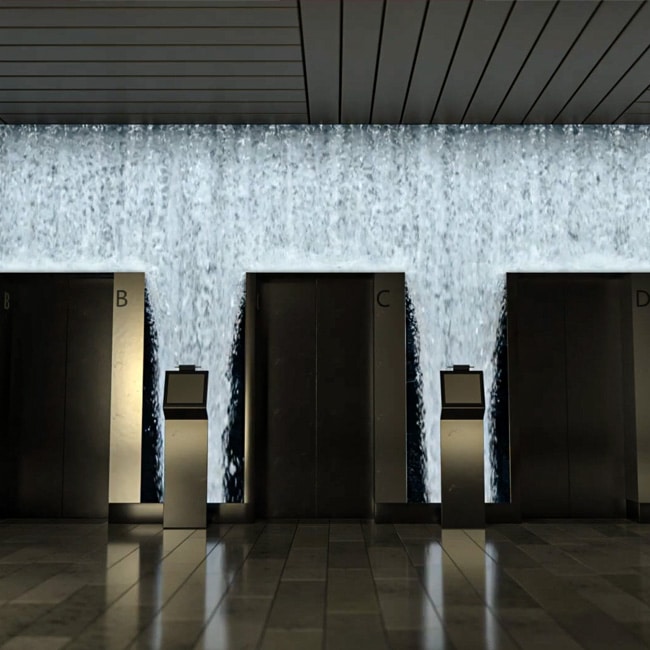 What do you gain by choosing TDC Polska services?
AV installations from TDC Polska
The scope of our services includes a wide range of AV devices and proprietary systems. In addition to dedicated structures and LED screens with irregular shapes, we also create innovative audiovisual systems used in museums, conference and training rooms or in science centres.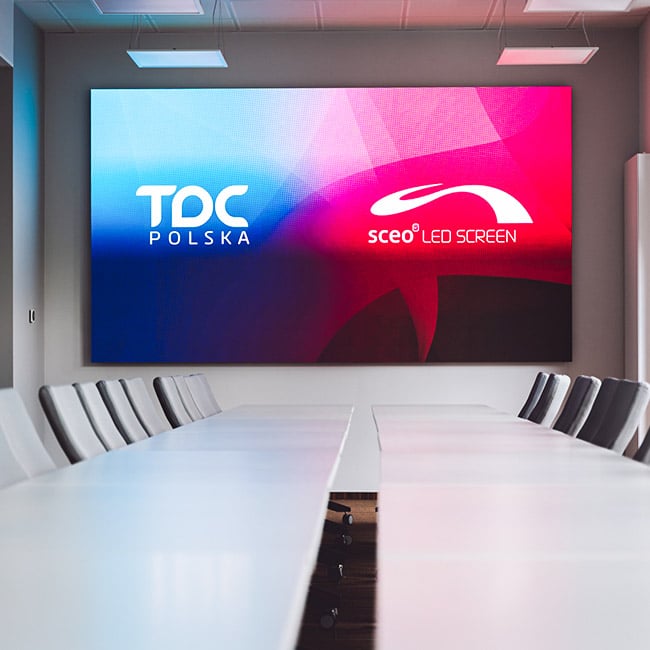 Dedicated interactive products of the SCEO® brand
More and more often, traditional maps, navigation in shopping centres, hospitals or information guides in cities are replaced with multimedia carriers. Tourists and gallery customers often buy maps themselves or ask passers-by for directions before reaching the tourist information. Wayfinders is an innovative solution that, together with our dedicated SCEO® application, creates a tool that allows customers to easily and quickly find a service point, office or shop. Thanks to the tactile technology, Wayfinders are perfect not only in shopping malls, but also in exhibition halls, museums, during events or conferences.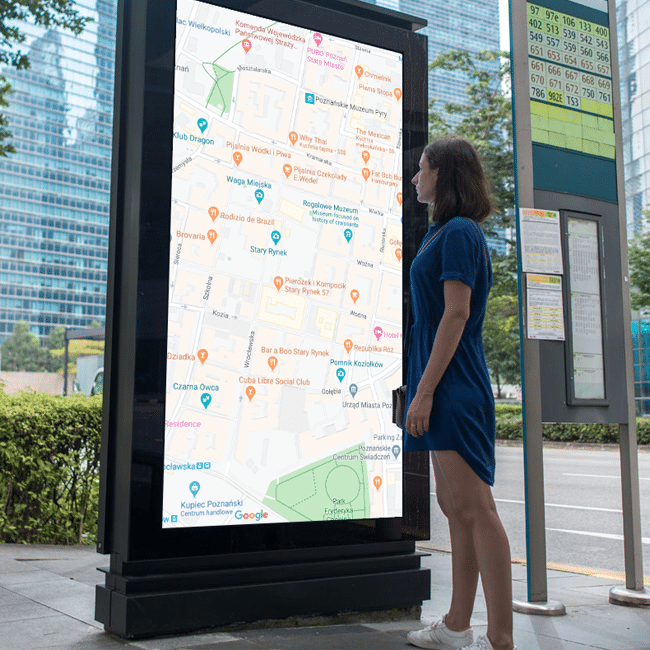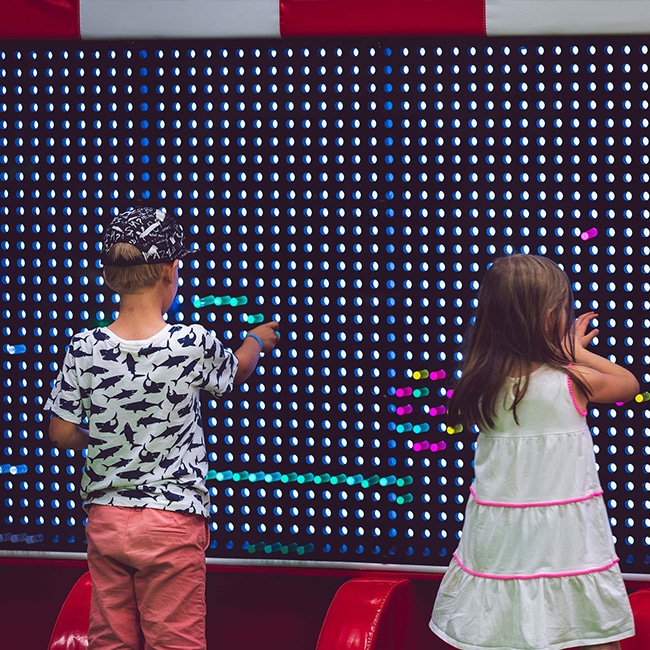 Interactive videowall is an innovative technology used primarily in marketing. Thanks to the interaction with the recipient, which attracts the attention of many customers, each product, event or interior becomes more attractive. The use of kinetic walls is not limited to commercial space, their use can be versatile and unlimited. This type of multimedia device will be perfect for hotels, tourist resorts, museums and even schools. Intelligent image distribution and motion tracking systems used in our products enable full interaction when motion is detected. This allows the content to be adapted and transformed into a multimedia tool.
The interactive floor is a modern carrier of multimedia content that engages the recipient to interact, which makes it more attractive and focuses the user's attention for longer. Multimedia flooring is a creative solution that can be applied in many industries, such as marketing, education or entertainment. It is also perfect for children's corners, where, thanks to dedicated applications, they can play educational games that engage them physically.